The War to Define Marriage
Jesus said:
'But whoever causes one of these little ones who believe in me to sin,
it would be better for him to have a great millstone fastened around his neck and to be drowned in the depth of the sea.
Woe to the world because of the things that cause people to stumble!
Such things must come, but woe to the person through whom they come!'
_________________________
'... bearing in mind that, as indicated in the Declaration of the Rights of the Child, "the child by reason of his physical and mental immaturity, needs special safeguards and care, including appropriate legal protection, before as well as after birth."
United Nations Convention: 'The Rights of the Child,' adopted 20 November 1989
______________________
And Here We Are in 2021:
'The American Medical Association recommends removing gender from all birth certificates:
'There is no clear standard for deciding a baby's sex''
-Christian Headlines, August 3, 2021
School Board Cuts Mic, Interupts Concerned Mom Who Reads Excerpts From Gay Porn Books Found in School District Library:
(Warning: Graphic Language)
-Daily Wire, September 23, 2021 (printed version/video)
_______________________________________
On every side the wicked prowl,
as vileness is exalted among the children of man.
What Happened
& What Country Am I In?
A Selected History: 2008 - 2015
'Only marriage between a man and a woman is valid or recognized in California.'
The following list includes companies, organizations and individuals who opposed California's 2008 Prop 8 marriage amendment -- yet Californians passed Prop 8 at the ballot box November 5, 2008, 52% to 47%: (1)
Opponents:
Every major newspaper in California opposed Proposition 8 including The Los Angeles Times, The San Francisco Chronicle, La Opinion, The Bakersfield Californian, The Press Enterprise (Riverside) and The San Diego Union-Tribune.
(Note: The San Diego Union-Tribune was purchased in 2011 by San Diego real estate developer Douglas Manchester. Manchester had experienced national media attention over the boycott of his San Diego Seaport Village Hyatt hotel by anti-Prop. 8 protesters since he donated $125,000 as a pro-Prop 8 donation. Manchester is Catholic. His investment in The U-T (he renamed the newspaper), was viewed as a "check" move in a political game of chess to protect the sanctity of marriage. However, in May 2015 -- one month before the U.S. Supreme Court overruled all state "one man, one woman" constitutional marriage amendments on June 26, 2015 -- Manchester sold the U-T).
All six Episcopal diocesan bishops in California issued a joint statement opposing Prop 8
The California Council of Churches
Unitarian Universalists
Jewish Mosaic
The American Jewish Committee
Progressive Jewish Alliance,
Council of Jewish Women
Anti-Defamation League in Los Angeles.
The League of Women Voters
National Association for the Advancement of Colored Peoples (NAACP); all but two California chapters
Google: $140k to "No on 8" campaign
Apple Inc.: $100k to "No on 8" campaign
Los Angeles Unified School District Board of Education: Voted unanimously for a resolution to oppose Prop 8
California Teachers Association: $1 million to fight Proposition 8
Time Warner
AT&T
Pacific, Gas and Electric (PG&E): $250k to fight Proposition 8
Republican Gov. Arnold Schwarzenegger
U.S. Senator Dianne Feinstein
U.S. Senator Barbara Boxer
Attorney General Jerry Brown
42 of 80 members of the state assembly
50% of the state senate
Tom Hanks
Steven Spielberg
Mayors of San Francisco (Gavin Newsom), Los Angeles (Antonio Villaraigosa) and San Diego (Jerry Sanders).
-----------------------------------------------------
Fast forward to March 5, 2015:
(Wake up and take a hard look at those who sin against the God of Genesis 2:24)
Apple, Coca Cola and Facebook among 379 American companies petitioning U.S. Supreme Court to rule in favor of same-sex marriage and overrule state voter-approved constitutional amendments (2) defining marriage as only valid or recognized between 'one-man, one woman'
IC NEWS, March 5, 2015: As the U.S. Supreme Court readies to hear arguments on April 28 to weigh in the constitutional right of states to determine the definition of marriage, 379 American companies urged the Court to overturn state bans on same sex marriage in a friend-of-the-court brief expected to be filed by Friday, March 6, 2015.
The brief cited that by "allowing same sex couples to marry [it will] improve employee morale and productivity" according to The Huffington Post.
Among the 379 companies advocating the overturn of 30 state amendment bans on same sex-marriage -- and essentially flying the LGBT marriage equality flag outside their storefront -- are: Aetna Inc., Alaska Airlines, Alcoa Inc., Amazon.com, Inc., American Airlines Group, Inc., American Apparel, American Express Company, Apple Inc., Arbor Brewing Company, Aspen Skiing Company, AT&T Inc., Bank of America, Barnes & Noble, Inc., Ben & Jerry's, Bristol-Myers Squibb Company, Broadcom Corporation, CBS Corporation, Citigroup Inc., The Coca-Cola Company, Comcast Corporation, CVS Health Corporation, Delta Air Lines, Inc., Deutsche Bank AG, DIRECTV, The Dow Chemical Company, Dupont, eBay Inc., Earnst & Young LLP, Facebook, Inc., 1st Security Bank, General Electric Company, General Mills, Inc., Google Inc., Greater San Diego Business Association, Intel Corporation, The Jim Henson Company, Johnson & Johnson, JetBlue Airways Corporation, JP Morgan Chase & co., Levi Strauss & Co., Marriott International, Inc., Microsoft Corporation, MillerCoors LLC., Morgan Stanley, The New England Patriots, New York Life Insurance Company, Nike, Inc., Office Depot, Inc., PATH, PepsiCo, Qualcomm Incorporated, The San Francisco Chamber of Commerce, The San Francisco Giants, Sempra Energy, Staples, Inc., Starbucks Corporation, Target Corporation, Twitter, Inc., United Airlines, Inc., Verizon Communications Inc., Viacom Inc., Visa Inc., The Walt Disney Company, Wells Fargo & Company and Xerox Corporation.
* For the full list see The Huffington Post: "Here are the 379 Companies Urging The Supreme Court to Support Same-Sex Marriage."
Why can't corporations and unions just mind their businesses and leave politics for the taxpaying voters, politicitans, lawyers and judges to decide?
Boycott one or all 379 American companies
and save children; end HIV epidemic
We recommend canceling subscriptions to websites, newspapers or weeklies running same-sex classifieds advertising for roommates, personals, etc. Cancel with a clear and non-apologetic statement. Don't buy Coca Cola or Pepsi products. Buy office supplies, books and coffee at mom-and-pop stores or Walmart. Don't swipe VISA, use Mastercard. Switch to non-political businesses not on The 379 list. America will thrive on businesses that rise to replace The 379 whose CEO's crossed the line. Don't buy 379's new products, i.e. Apple Watch. Use social media to denounce social media platforms. Change banks, airlines and stores. Change channels. Change school districts. Vote Platform Repubican. Get elected on school boards, city councils, etc. Do what you can.
Over time, truth, prayer and pro-active non-violent resistance will make a difference. Lives are saved by laws prohibiting immoral, ungodly sexual relationships.
The 379 companies are disguised as friends of homosexuals -- as angels of light -- yet in God's world, according to the Bible, they are acting as an enemy of the soul, promoting lies leading to misery and death -- temporal and eternal.
If possible, you should not support a business or public agency that uses your money to promote biblically immoral laws that will affect you and your children. A business -- and especially a public utility or tax-payer funded arm of government, i.e. school districts -- should mind their business and stay out of politics.
In terms of the workplace and public schools: they are not to be a living theater to promote personal agendas and political distractions, but to be a team environment with a focused objective: get the job or assignment done. Whether a worker or classmate is a man or woman, boy or girl, gay or straight, married or single, black or white, Christian, Jew or Muslim, the eye needs to be on the prize -- of winning and achieving and accomplishing tasks at hand. It's about getting good grades, providing for one's family and/or needs -- and to make the organization you work in a success.
'But seek the welfare of the city where I have sent you into exile, and pray to the Lord on its behalf, for in its welfare you will find your welfare.' -Jeremiah 29:7
Vote 'Platform Republican' -- the war to define marriage is not lost. We lost battles, but we can win the war:
"Do not be deceived: neither the sexually immoral, not idolaters, nor adulterers, nor men who practice homosexuality, nor thieves, nor the greedy, nor drunkards, nor revilers, nor swindlers will inherit the kingdom of God.
And such were some of you. But you were washed, you were sanctified, you were justified in the name of the Lord Jesus Christ and by the Spirit of our God."
- 1 Corinthians 6:9-11 English Standard Version
Statistics and names supplied by en.wikepedia.org California Proposition 8 (2008); ballotpedia.org: Proposition 8, the "Eliminates Rights of Same-Sex Couples to Marry," ballot initiative, 2008.
List of U.S. states recognizing only 'one man, one woman marriage' via constitutional amendment before June 26, 2015.
Support organizations defending the inherent rights of foster and adopted children to live in traditional families:
The American Family Association, California Family Council, Focus on the Family, For Kids and Country,
Hope 4 Kids, Informed Parents of California, Mass Resistance, National Organization for Marriage,
Pacific Justice Institute and The Ruth Institute.
________________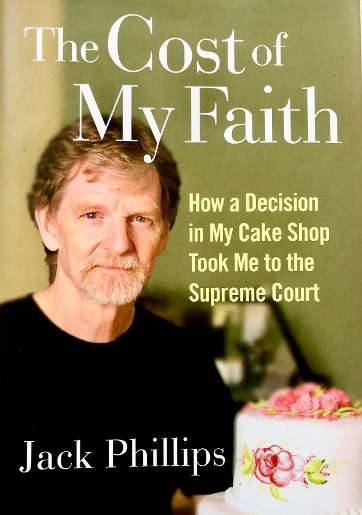 _______________________
Looking for God? Click here.